This week we were delighted to host a launch event at our new Unity site office where we welcomed over 40 commercial property agents, together with representatives from Business Doncaster.
The event provided the perfect opportunity for us to meet with agents working in the Yorkshire market and present an informal overview of what's in store at Unity over breakfast at our new site offices.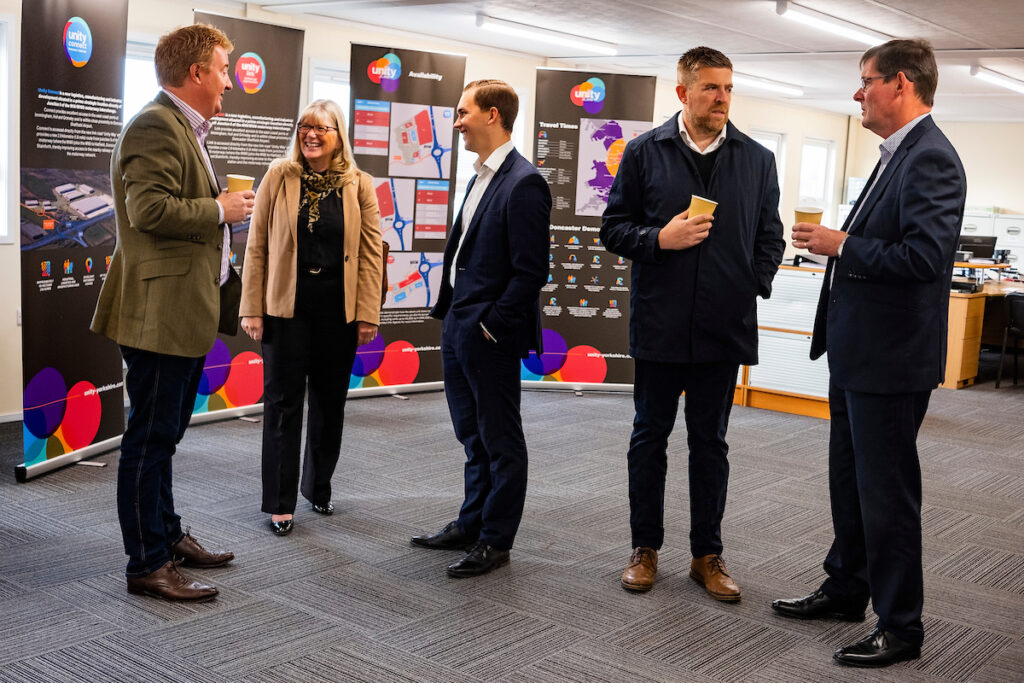 Everyone who attended the event walked away with a set of Bluetooth headphones as a thank you for taking the time to visit Unity and discover more about the many opportunities available for commercial occupiers.
Unity Connect and Unity Link extend to over 160 acres of development land available for logistics, manufacturing and industrial uses all situated in a prime strategic location directly off Junction 5 of the M18/M180 motorway interchange. Units are available on both a pre-let and freehold "build to suit" basis.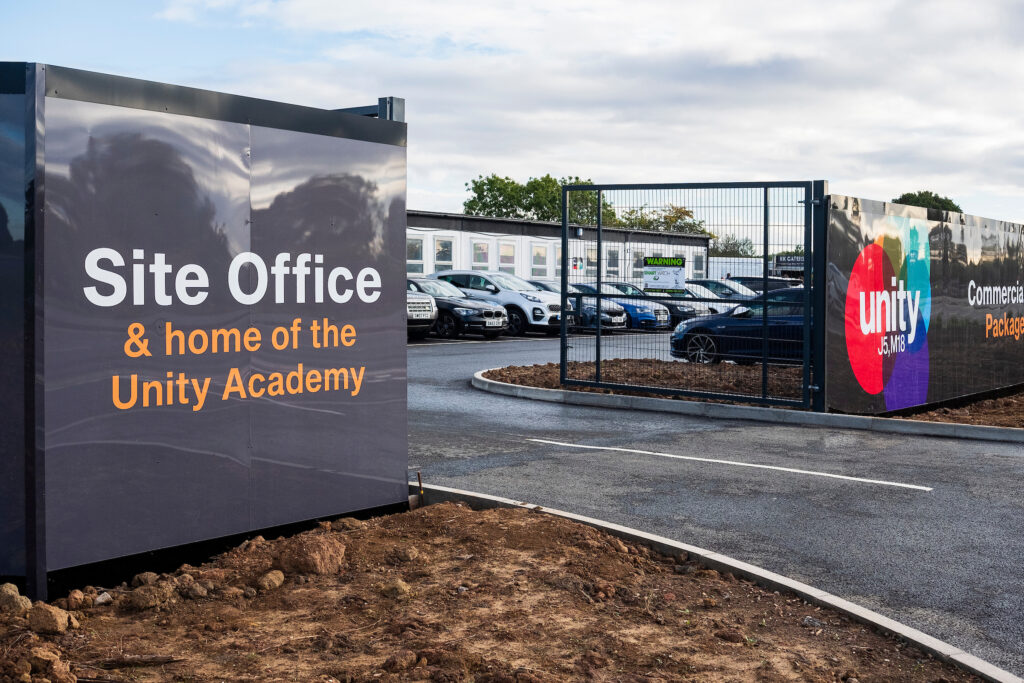 Andrew Johnson, head of asset management at Hargreaves Land, said: "This week's launch event was very well attended, and it was excellent to see so many members of the Yorkshire property scene and representatives from Business Doncaster who continue to provide us with invaluable support.
"Our newly established site office provides us with the perfect base to welcome guests and will eventually become home to the Unity Academy. There is a great deal of positive news in the pipeline and we look forward to making some big announcements in the months ahead."
The event was hosted by representatives from the joint venture's partners, Waystone and Hargreaves Land, together with our appointed agents JLL, Knight Frank and Commercial Property Partners.
For more information, please get in touch with a member of the team.