Road to jobs and growth in Doncaster opens
A new link road which drives the way for one of the largest regeneration and infrastructure projects of its kind in the UK has opened to traffic today.
Unity Way is a new 2.4km road between Junction 5 of the M18 and Waggons Way next to the former Hatfield Colliery in north-east Doncaster.
It enables the exciting Unity project to start, which will trigger potential inward investment of £800million, create over 7,000 jobs and see more than 3,000 homes built in the long term.
Delivering Unity Way was a partnership effort led by Doncaster Council and supported by the Sheffield City Region, developer Waystone Hargreaves Land LLP and Homes England. The main contractor for the link road was Balfour Beatty.
The Unity project is a private sector scheme, led by joint venture partners Hargreaves Land and Waystone. It will see 250 hectares (618 acres) of land neighbouring Stainforth, Hatfield and Dunscroft opened up for development and linked directly to the local communities.
The impressive mixed-use development will provide new homes and jobs, a marina, leisure and open spaces, a new school and transport hub, shops, healthcare facilities and numerous superb commercial opportunities.
Unity Way also improves access to the motorway network for people living in Stainforth, Hatfield and surrounding areas.
Ros Jones, Mayor of Doncaster, said: "Unity Way is far more than just a couple of miles of new tarmac. It is the catalyst for unlocking substantial inward investment, stimulating significant economic growth and delivering thousands of new jobs and homes across the borough and the wider region.
"I am delighted we have reached this major milestone which has seen us work closely with our private and public sector partners to make it happen. Doncaster gets things done and when it comes to investing in our future we mean business.
"Unity Way is one of a series of schemes we are delivering right across our borough. They are making a real difference for our economy which is even more important given the ongoing COVID-19 pandemic."
Dan Jarvis, Mayor of the Sheffield City Region, said: "Unity Way is a great example of how we've used the Local Growth Fund to deliver major infrastructure improvements to our communities, for the benefit of our residents and businesses and our economy. It's schemes such as this that show South Yorkshire is open for business, and ready to prosper better despite the challenges COVID has thrown at us."
Stuart McLoughlin, director at Waystone Hargreaves Land said: "It is fantastic that this vital piece of infrastructure has been completed ahead of schedule despite a challenging year.
"Unity Way opens up direct access to multiple zones including Unity Connect, the commercial element of the scheme, enabling the development to move forward. We anticipate strong interest in Connect, where we have already secured a national retailer to build an 800,000sqft distribution centre."
Paul Edwards, Project Manager for Balfour Beatty, said: "Working in partnership with our valued Customer, Doncaster Council, through the challenges faced this year has allowed Balfour Beatty to successfully deliver and open this fundamental element of the Unity Project. It's satisfying to know that we have been a part of facilitating and allowing the development to progress and the benefits it will bring to the local community."
The total cost of the project was around £16.7million. It is funded from £11.2million of Sheffield City Region Local Growth Funding (LGF), £3.5million from Waystone Hargreaves Land LLP and the remainder from the council's capital programme.
By 2021, Government will have invested over £12billion through the Local Growth Fund, allowing LEPs to use their local knowledge to get all areas of the country firing on all cylinders.
There are 38 LEPs covering the whole of England, which are investing LGF money in a wide range of projects including transport, skills, business support, broadband, innovation and flood defences.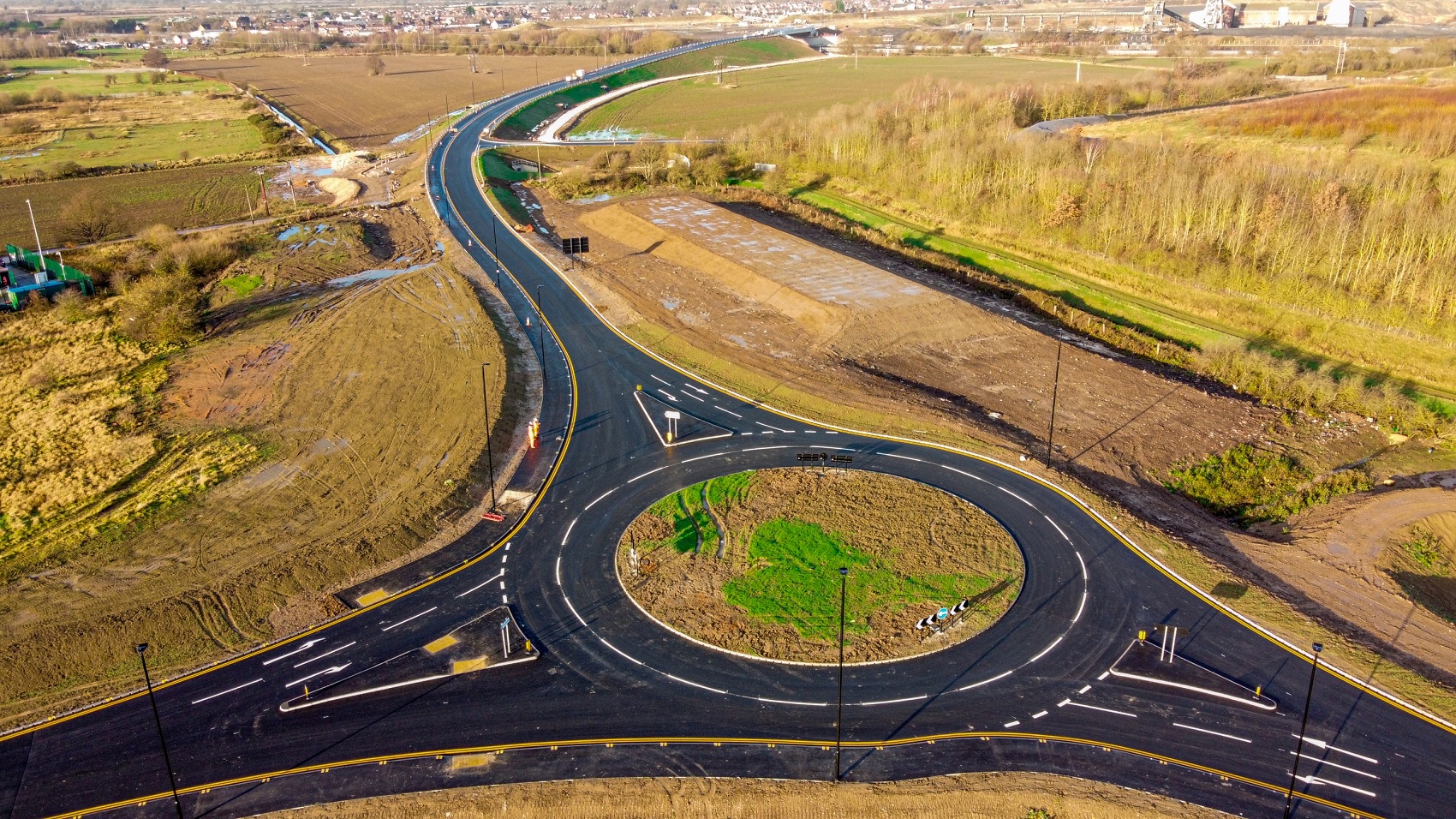 View the latest video here: